Cynhadledd @CILIPinWales yn Aberystwyth heddiw.
@LlyfrDaFabBooks @LlyfrauCymru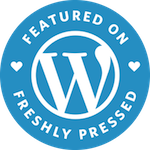 Miss Gwenllian Lâs
"It is only possible to betray where loyalty is due." -- Muriel Spark, /The Prime of Miss Jean Brodie/ (1961)
rhagenwau: hi/e/ei-h
AWDURES GYMRAEG. Mae overgrown schoolgirl yn ysgrifennu; gwisgo gymslip am wisg ysgol; gwïar, gê yn y grug; gwyddbwyll. Marcsaidd-Leniniaeth;🏴󠁧󠁢󠁷󠁬󠁳󠁿 ☭ 🏳️‍🌈⚧🇻🇦 tankie cathbol turing policed sexual Stalinist. #peta #Annibyniaeth
The duality of Gwen. Prosody may be power, but so is persona: a prudish rosary-rattler and a deviant painslut, depending. Fully adopted Cymraes.
Diolch yn fawr am ddarllen. Dw i'n ysgrifennu nofel gwïar am ddod allan am y tro cyntaf fel menyw drawsrywiol drwy bŵer y Gymraeg fel ail-iaith.
"A very vicious chess player," bar manager, Hotel Park Plaza (Boston)
PhD. Ex adjunct professor (comp lit, feminism). I research independently on conceptual sex, psychosexual development, and gender inculcation in girlhood. As a linguist, my background includes fluency in Japanese (JLPT 1), with interests in Hawai'ian and competency in reading Old and Modern Irish.
Education as situating 'the feminine' is a quintessential motif of my academic work, fictional novels, and personal aesthetic. Thus all proceeds from my books go to Stonewall Cymru. I'm trans. And happy to be me. Dw i'n hapus iawn nawr. My fashion is my psychic self defense and my uniform of commitment.... /adjusts tie, straighten pleats ... Just an eccentric writer with a wardrobe from the 1930s who defies your conventions by establishing her own.
This is my author's page, with information about my publications, past and forthcoming -- further details in menu options above. I had been working on a manuscript theorizing transsexuality in relation to Catholic theology; but hostility to the topic was intense, and I have shelved that project. Nonetheless, I am very busy as a writer and translator, with expertise in second language implementation in social media and applications.
Animal rescue activist, advocate, networker, and volunteer. Proud PETA member and supporter. I have handgun permits for three states, including one that is open carry. I own a modified Glock 19 gen5 and meticulously train in its operation. This is to say, i take my personal self-defence, and those i love, very seriously. I must. Rhai i fi wneud.
You know where to find me. Vaping in a Knausgård novel:
"I'm not interested in the words or the meaning of the words. I'm interested in disappearing in it completely, to not be aware of yourself at all. That's the way music works for me. It's purely emotional. It goes straight to the heart. There are no explanations. That's just it." - interview with Karl Ove Knausgård