all proceeds from my book sales go to ...
Gweiadur!
my fantastic Welsh tutor!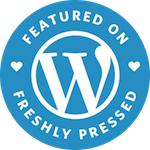 Miss Gwenllian Lâs
"It is only possible to betray where loyalty is due." -- Muriel Spark, /The Prime of Miss Jean Brodie/ (1961)
Ffugenw. Mae overgrown schoolgirl yn ysgrifennu; gymslip-gwisgo, gwïar, gê yn y grug. psyop tankie ☭; shoots a Glock 19 left handed; Moaning Myrtle fan; anti-imperialist; club chess player; folk harpist; veg; ... -- above all, a principled cathbol ML.
#Plaid17 🏴󠁧󠁢󠁷󠁬󠁳󠁿🌼HIRAETH CATHOLIC🛐🐉
ANACHRONISM AS PSYCHIC SELF-DEFENCE
Studying, considering, and culling news and analysis from Welsh nationalism and Cymraeg rights activism... preferably by extremists and seperatists.
The duality of Gwen: simultaneously a prudish rosary-rattler and a deviant painslut; writing off the grid burned with narcissistic pistes to wage useless word skirmishes upon; everything is textual canon fodder in the end. CWTSH Juche.⚧ 🏳️‍🌈
Current manuscript is entitled /Yr Hwyaden Fach Ddychrynllyd/ (The Frightful Duckling) -- my second book, in Welsh and Wenglish, about an eggmode trans woman in her early twenties navigating gender through language, calligraphy, useless teachers, and queer friends — set in Aberystwyth, mid 90s. Nofel gwïar am ddod allan am y tro cyntaf fel menyw drawsrywiol drwy bŵer y Gymraeg fel ail-iaith. Dw i'n ysgrifennu nofelau a phenillion i blant gwïar am fy mod i'n hoffi plan.
Relatedly in theme in a bit of a roundabout way (see chapters 2-3; 6-7 in particular), I am also the author of /Ancestral Recall: The Celtic Revival and Japanese Modernism/ (McGill-Queen's UP, 2016). This monograph developed out of my PhD dissertation, which examined the interconnected politics of nostalgic affect, linguistics, and historical consciousness in twentieth century transnationality. Written during support from a SSHRC postdoc,I published this peer-reviewed book as an "independent scholar".
Additionally, l have an experimental novel on the go (to be my third book), yn yr iaith Gymraeg, entitled /L10n ffeindiwch fi'n farw yng nghaliffornia/ [L10n find me dead in California]... -- about a Welsh language terrorhacking group in a guerilla text war with imperial monoglots and their lexical economy of anglo-american technocracies.
Publications have also analysed theories related to sexuation and Catholicism; psychoanalysis and gender ideolects; culture, phenomenology, and girlhood. See CV for more research, but I'm not really updating it as such.
In a former lifetime, I had been a multiple prize-winning adjunct prof at the University of British Columbia, where I taught courses in comparative literature and feminist philosophy. Loved the teaching, loathed the 'milieu'; came out on the job, disgusted by the response.
So I quit academia. Had SRS in 2015. Having moved to Silicon Valley for a career reboot, I slogged along in the karoshi-carousel of Cali for three years. Got a Green Card and a handgun permit out of it. I exercise my Second Ammendment rights: don't let the fash have all the Glocks! #ArmTransWomen
Expertise in tech, communications, and digital multi-language implementation / translation. I'm fluent in Japanese (JLPT1). Also having a go with Hawai'ian and Korean. Several years of undegraduate study in Classical Arabic. Reading ability in Irish Gaelic.
Member and supporter of Peta and Plaid Cymru.
@MissGwenllian #TarianCymraeg
🇰🇵🚀💥
fy nhrydydd llyfr (yn Gymraeg)
fy ail lyfr (yn Gymraeg)
fy llyfr cyntaf (yn Saesneg)
Tankies gonna tank
HANDS OFF THE DPRK