It meeee!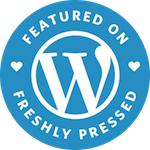 Miss Gwenllian Lâs
"It is only possible to betray where loyalty is due." -- Muriel Spark, /The Prime of Miss Jean Brodie/ (1961)
Ffugenw. Mae overgrown schoolgirl yn ysgrifennu: gymslip clad, gwïar, gê yn y grug. ML Cymraeg psyop smol tankie; Hiraeth Juche; Moaning Myrtle Fan Club
🏴󠁧󠁢󠁷󠁬󠁳󠁿🌼🏳️‍🌈 Studying, considering, and culling news and analysis from Welsh nationalist twitter and Cymraeg rights activists.
I've always been a writer. And I'm writing again -- however off the grid the results may be. I'm burned out on political and religious controversies, with narcissistic pistes to wage useless word skirmishes upon. (Only doing fiction now, FYI. Everything else is textual canon fodder).
Current manuscript is entitled /Yr Hwyaden Fach Ddychrynllyd/ (The Frightful Duckling) -- my second book, in Welsh and Wenglish, about an eggmode trans woman in her early twenties navigating gender through language, calligraphy, useless teachers, and queer friends — set in Aberystwyth, mid 90s. Nofel gwïar am ddod allan am y tro cyntaf fel menyw drawsrywiol drwy bŵer y Gymraeg fel ail-iaith.
Relatedly in theme in a bit of a roundabout way (see chapters 2-3; 6-7 in particular), I am also the author of /Ancestral Recall: The Celtic Revival and Japanese Modernism/ (McGill-Queen's UP, 2016).
In a former lifetime, I had been a multiple prize-winning adjunct prof at the University of British Columbia, where I taught courses in comparative literature and feminist philosophy. Loved the teaching, loathed the 'milieu'; came out on the job, disgusted by the response.
Day job doing tech and multi-language implementation / translation. I'm fluent in Japanese. Also having a go with Hawai'ian and Korean. Publications have analysed theories related to sexuation and Catholicism; psychoanalysis and gender ideolects; culture, phenomenology, and girlhood.
Dw i'n ysgrifennu nofelau a phenillion i blant gwïar am fy mod i'n hoffi plan. Yn cerdded lan i'r nefoedd, teimlo'n hapus.
My wife and I are still fighting the Battle of Schrute Farms, every day.
Became someone new again. Incrementally happier.
Vegetarian.
#TarianCymru
fy ail lyfr (yn Gymraeg)
fy llyfr cyntaf (yn Saesneg)
all proceeds from my book sales go to ...
Gweiadur!
my fantastic Welsh tutor!